Whitepaper: How to Create Outstanding Telco Salespeople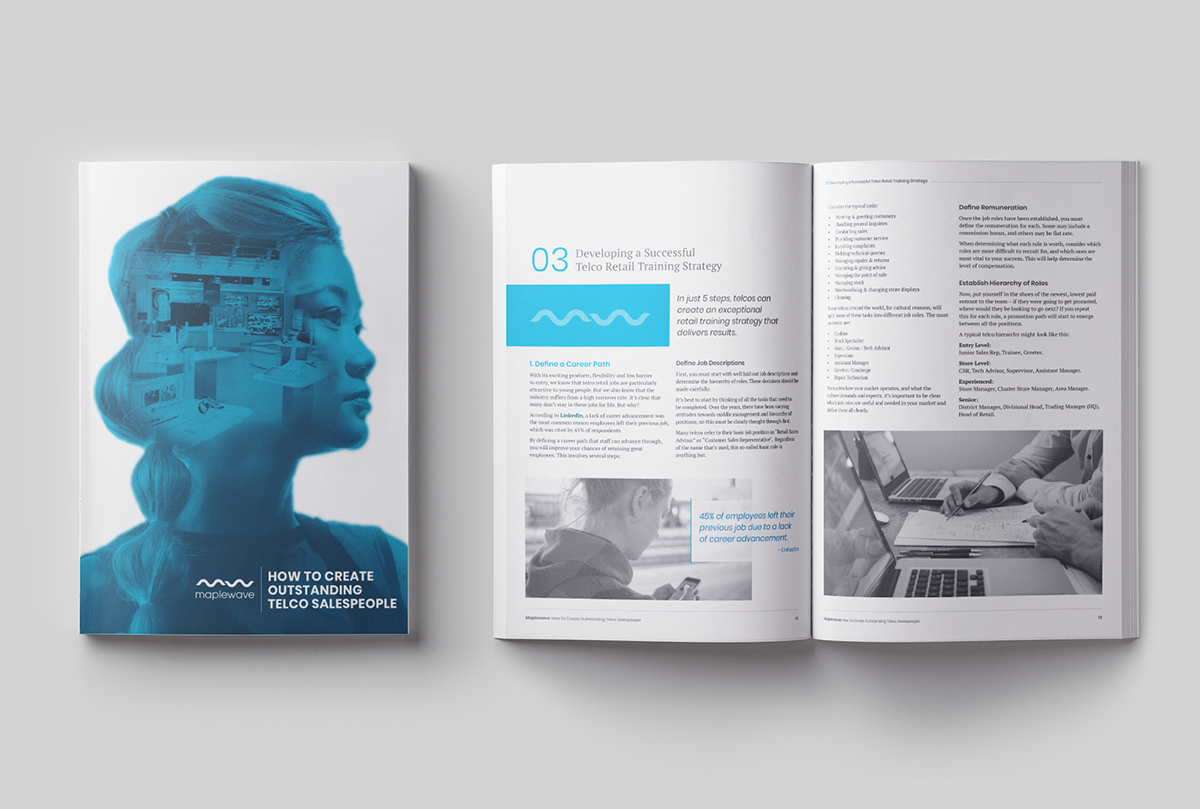 Free Insights: Your guide to creating a telco retail training strategy that delivers exceptional results.
Learn why the telco store experience suffers, and how proper training can overcome these obstacles.
Customer expectations and why the telco store experience falls short.
The characteristics of an outstanding telco salesperson.
How to develop a successful retail training strategy that promotes performance and retains employees.
Despite the popularity of digital channels, physical stores will always offer the one thing that can't be replicated online: the human experience.
‍
Great salespeople are key to bringing this experience to life, and the stakes are high; the quality of their performance impacts how customers feel about the business, how much money they spend, and whether they will return in the future.
‍
Unfortunately, many telcos struggle to offer compelling interactions. Faced with inexperienced employees, high turnover, and complicated products and systems, it's no wonder that their customer satisfaction lags behind other industries.

To be successful, telcos need to invest in their frontline staff and provide a comprehensive retail training program. The result? Top-notch teams that will delight customers and drive profitability for years to come.
‍
If you're struggling with high turnover, low Net Promoter Scores, or have yet to implement formal induction and advanced sales training programs, download our whitepaper to learn the secret ingredients of a great telco training program.
Download whitepaper