Whitepaper: How to Prepare Your Telco Business for Generation Z – and Beyond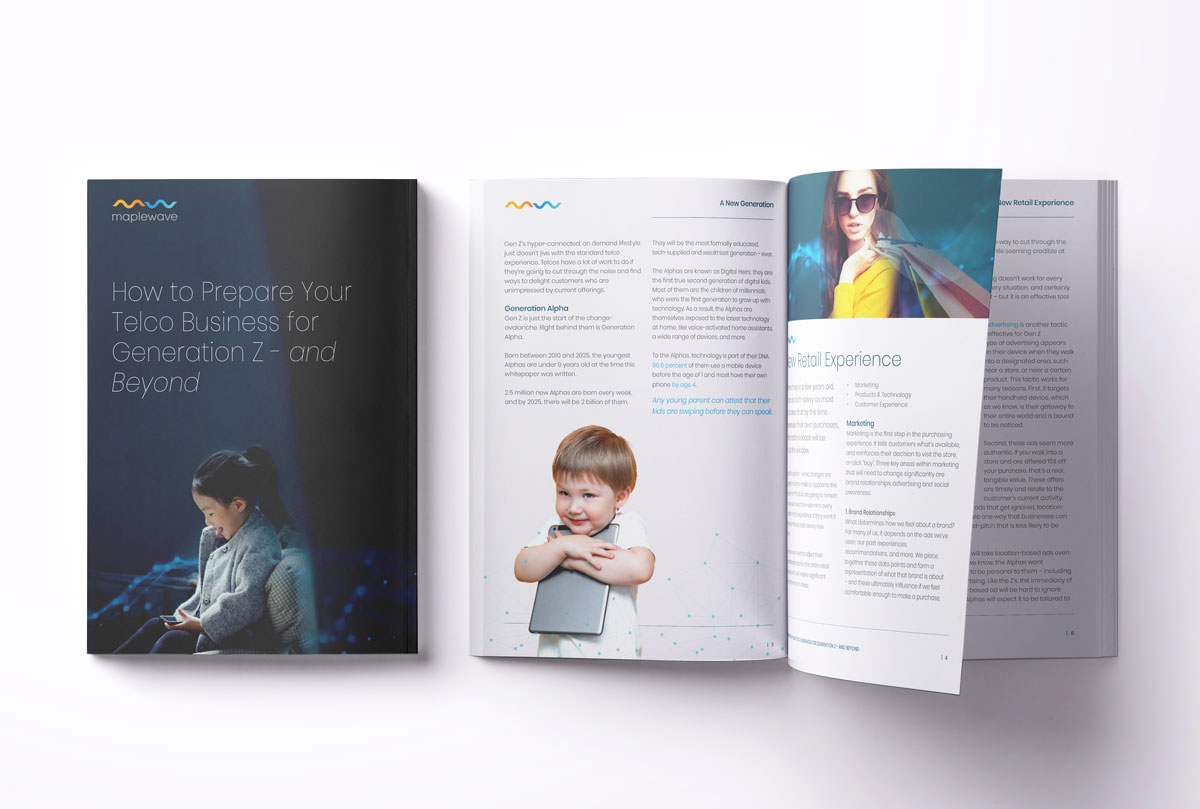 Free Insights: Your guide to future-proofing for Gen Z and Alpha
Learn how telco retail is changing and how to prepare.
How the job of the telco retailer is changing, and how to prepare for it.
What the perfect telco retail store is made of and what keeps customers loyal.
Why your telco retail should be transformed and optimized with customers in mind.
Telco retail is not dead, it's just changing. Your success or failure rides on your ability to adapt to your customers' expectations. Retail is becoming 'Me-tail'; today's young customers want an exciting, personal experience that resonates with their values and tech-focused lifestyle. As new generations begin to dominate the market, telcos need to adjust their business strategies in order to resonate with these new demographics.
‍
Original Equipment Manufacturers (OEMs), like Apple and Samsung, have already started to create a lifestyle around their products. Their flagship stores showcase experiential environments that resellers and networks have struggled to measure up to. As a result, OEMs continue to grab market share and leave telcos behind.
‍
Creating an experience is key for these generations. After all, who shops to actually shop? You need to give your customers more than just your product, especially when your next generations of customers are digital natives.

So, are you? Are you providing your customers an experience they deserve? Are you prepared to offer the experience that young customers demand?
‍
If you're struggling to understand changing customer expectations, how to manage your operations, and the role retail technology plays, download our whitepaper for insights you can apply to every aspect of your telco retail business.
‍
After reading it, you'll have the actionable insights you need to dramatically transform your telco retail operations.

Download our whitepaper now to learn how to evolve your operations, delight – and keep – customers, and avoid becoming just a data pipe.
Download whitepaper